The Fun Experts Remember
|
15-11-2022
|
Posted By Mia Williams
---
This past weekend the UK celebrated Remembrance, a time to commemorate all those who have served in the armed forces since World War I, including The Fun Experts' own Operations Manager, Billy Williamson, who I sat down with today to discuss his time in the military and marching in London's Remembrance Day parade.
---
Billy gave me an insight into his 22 years in the military, during which he was posted to a number of locations such as, Germany, Belize, Cyprus and the Falkland's and served in the First Gulf and Bosnian Wars. Billy later worked as a military contractor in Afghanistan, Iraq and Saudi Arabia before returning to the UK in 2016. Today, his job role differs greatly from his time in the armed forces, as since October 2019, Billy has been Operations Manager at the Fun Experts, ensuring all your events are executed smoothly from booking up until the day of the event. 

Prior to this year's Remembrance Day Parade, Billy was invited by the REOC's 100 Association to be one of one hundred Corps veterans to walk in the annual parade and since this is the first Remembrance with King Charles III on the throne, Billy was keen to go along for the momentous occasion. Early Sunday morning, he headed to Horse Guards Parade in London, where he met others for coffee and a chat before the parade commenced. Together they marched to the Cenotaph and back, honouring lives lost in conflict and all those who have served Britain over the last 104 years.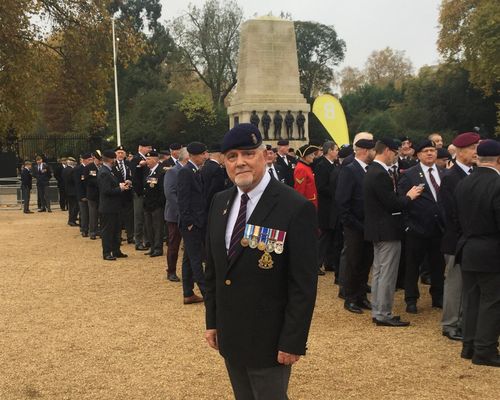 Want to keep up with our Fun Experts and get to know some more about them? Check out all of our other Fun Experts Team Blog Posts.