The Fun Experts Most Festive Traditions
---
For most people across the UK, Christmas is the season to enjoy time celebrating with our loved ones, and we all have our own ways of doing so. So, this week I asked the Fun Experts in our office about the traditions they have that make every Christmas special and it's safe to say their responses will have you ready to start some traditions of your own!
---
Mia -
I had to start off with one of my own, every year my family all go head-to-head in a Christmas quiz. We get into pairs, choose a team name and the winners receive a cash prize (usually given by Grandad!) and have to organise next year's quiz. We're all very competitive so it can get heated pretty quickly, especially if there's a tie breaker involved!
Dom and Beth -
Every year on the first of December, Dom and Beth kick off advent with a festive movie night, choosing a Christmas film to get them in the festive spirit. Dom's favourite to date is Die Hard, although I won't start the 'Is it a Christmas film?' debate! Beth also recalled a childhood tradition between her and her siblings where they would sneakily open their stockings and then wrap everything back up before going into their parents' room.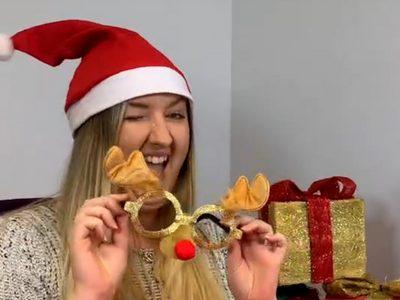 Louisa - 
In Louisa's household, their Christmas tradition takes place every Christmas Eve when each of her family members receive a box of new pyjamas and sit down to watch The Polar Express with a hot chocolate. I can't think of much more festive than that!
Lauren - 
Lauren's Christmas Eve activity takes place between her and her partner's family. They swap books in Secret Santa style (Lauren usually tries to stick to a festive theme) along with some chocolate, a staple at this time of year! Lauren's informed me that the tradition which originates from Icelandic history has now become a standard practice for them each year.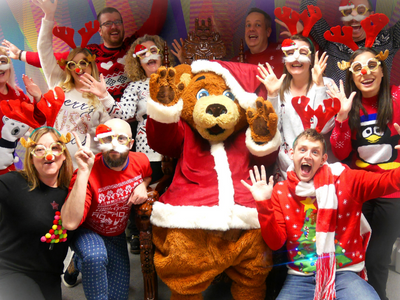 Ryan - 
One of Ryan's favourite Christmas traditions is the annual office Christmas party, an essential for most businesses during December, and he's already looking forward to ours! Are you looking to start a new yule tide tradition within your company? Let The Fun Experts inspire you. We've got a huge range of Christmas Entertainment to get the whole office in the spirit and with 19 years of experience delivering fun to Christmas parties, you'll want to make booking us your annual tradition!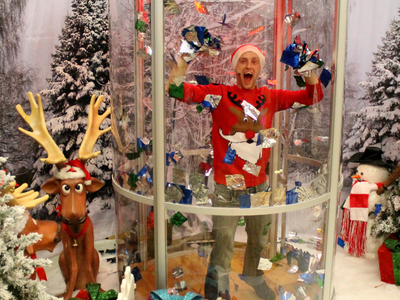 ---
To start one of your own, view our Christmas Entertainment and start enquiring with our festive fun experts for Christmas memories to remember...