The Fun Experts Host Work Experience!
---
For the last couple of weeks, we've had a very full house here at The Fun Experts as the team have been joined by two Fun Expert family members completing their work experience for school, Directors of Fun James and Sunny's nephew Josh and our Accounts Manager Louisa's son, Dominic. During their time here, we of course put them straight to work, showing them just what goes into being a Fun Expert!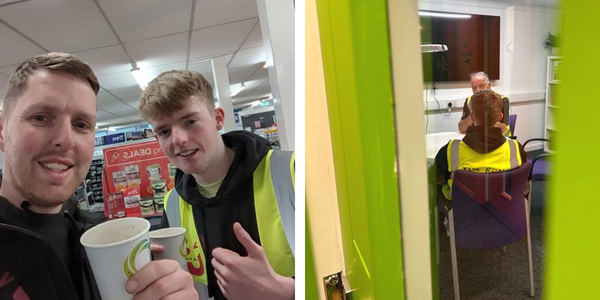 No area of The Fun Experts was left uncovered by Josh and Dominic as we introduced them to all of our teams including Sales, Logistics, Accounts, Marketing and Events. If you've had an event over the last two weeks, they may have even had a hand in delivering the fun to you thanks to their help with event set ups and loading vehicles, also receiving some training from our Logistics Team on some of our warehouse equipment ahead of a very important day in the Fun Expert calendar...
PIPA Testing day; we were very lucky to have Josh and Dom here as all hands on deck were definitely needed for the day to run as smoothly as it did! To read more about PIPA Testing, what it is and why it's so important, Check Out Our Blog. The Fun Experts are a business who travel nationwide with our Events Team heading off to different UK locations every week, so we felt it was only right that we sent Josh on a road trip visiting several of our UK suppliers. Meanwhile back at the office, we discovered Dominic's ambition to become a journalist, so set him the task of writing some content for our blogs which will be coming soon so keep your eyes peeled on our Blog Posts Page for that!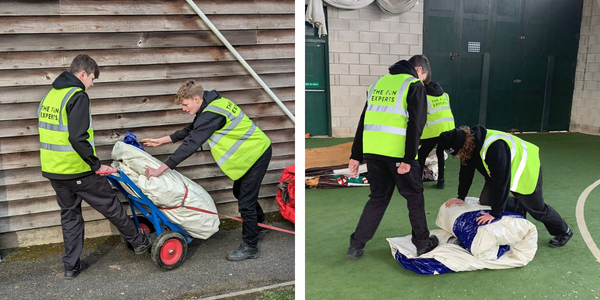 Finally the pair were given the ultimate task that decides whether you can truly make it as a Fun Expert... making a good cuppa! It's safe to say they both passed with flying colours. It was a real pleasure to have Josh and Dominic here and they'd definitely be welcome back any time!