It's That Time Again...
---
That time where each and every one of our fun Inflatables (that's just shy of 100 of them!!) receive their annual MOT. Every year, The Fun Experts take part in PIPA Testing, a process that ensures all of our Inflatables remain safe and of course... fun! Testing involves checking the integrity of the inflatable, stitching, air pressure, anchor points and ensuring that they are all safe operationally.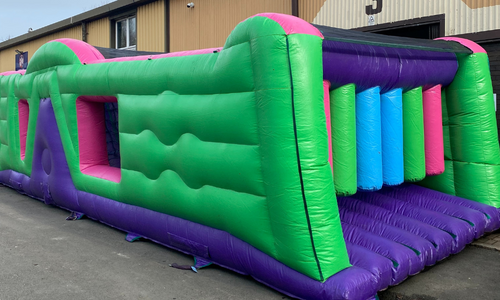 For two days, it was all hands on deck as the logistics team were joined at the University of Central Lancashire by some of our events staff and independent PIPA inspector, Peter Grand of Grand Affairs Group, spending two days rolling out, inflating, testing, deflating and re-rolling each and every Inflatable from Bouncy Castles to our Wrecking Ball to the 6 meter Climbing Wall.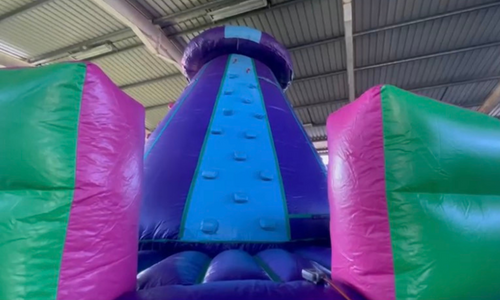 So now the PIPA Testing is complete, what's next? Well the hard work for our logistics team doesn't stop there, as we continue to maintain our Inflatables throughout the year ensuring that each one remains at the highest standard possible ready to be delivered to your upcoming events.
With the summer months on their way, Fun Days will soon be in full swing and our extensive range of Inflatables would be the perfect addition when keeping both children and adults entertained. There's an Inflatable for everyone and you can view the full range Here. See something that tickles your fancy? Don't hesitate to Contact our Sales Team as equipment is already being fully booked for several days during the summer.