The Fun Experts attend This Mornings Prom
---
Over recent months, many of the events that The Fun Experts have attended up and down the country were taking place having had originally been delayed. The pandemic had put a stop to so much since March 2020, that plans had to be postponed again...and again...and again.
But for so many, those plans have recently come to fruition and events up and down the country have been able to go ahead - celebrations, welcoming teams back to the office, weddings, team building, exhibitions and so much more.
One group of individuals who felt a huge impact and at such a young age was school leavers. Not only having to prepare for a huge change in how they would end their high school education, but the celebration to cap it all off was in peril!
For one such high school in Irthlingborough, Covid-19 would would have an impact and put the end of year prom in jeopardy.
Never miss a chance to have Fun...
In July 2021, just a week before the big night, Huxlow Science College had to cancel their high school prom. A night that so many year 11 students had been longing for had been affected by an outbreak of Covid-19.
But for a group of hero mums, it didn't mean the night was lost.
Remembering that ITV's This Morning had reached out to it's audience wanting to hear their stories of events that had been affected by the pandemic, the mums put a plan in motion.
Getting in touch with the show, the big night was on its way to being a very big surprise for the students and come September 10th all would be unveiled.
A Prom Night to remember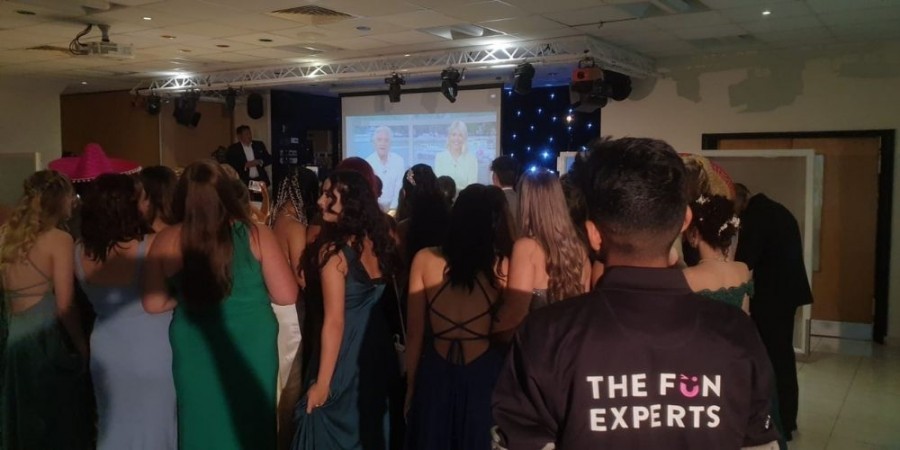 The gowns and tuxes were donned for a big night filled with surprises. In attendance were some very special guests as Queen of the Jungle and Made In Chelsea star Georgia 'Toff' Toffollo, joined by Love Island star Amy Hart, introduced messages from This Morning stars Holly Willoughby & Philip Schofield, Dermot O'Leary & (personal Fun Expert favourite) Alison Hammond.
Music came courtesy of rap duo A1 x J1 and as for some good ol' fashioned party entertainment, enter The Fun Experts!
A personal invitation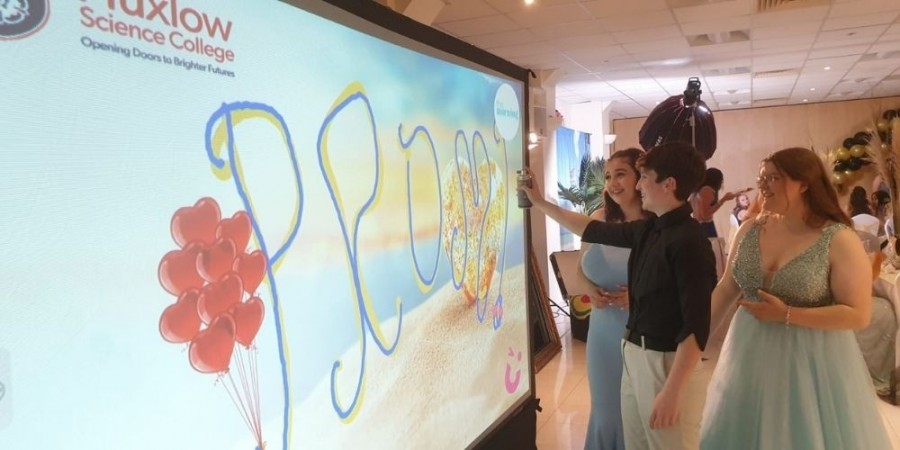 ITV's This Morning got in touch with The Fun Experts to add some Fun to the night to remember. On hand with the Digital Graffiti Wall and Magic Selfie Mirror, the guests were able to capture the moment and take away a printed memory of such an amazing night.
The night was a huge success and it all came down to a group of spectacular mums wanting to give their kids an incredible end to their high school careers.
An amazing night, an amazing event, an amazing story!
The Fun Experts have had the pleasure of working with ITV on a number of occasions including This Morning and The Keith & Paddy Picture Show.