How to Host the Perfect Christmas Party
---
Christmas is all about enjoying time with your family and friends and having a jolly good time!
All the team here at Sunshine Events LOVE this time of year and eagerly await the jingle of bells and the ho, ho, ho of the big man himself- Mr Santa Claus.
Throwing a party should be an enjoyable experience and what better way to celebrate than with some fun Christmas event entertainment. But we can't forget the mistletoe of course!
To make sure you don't get bogged down with all the boring stuff, we've put together the ultimate guide to hosting the perfect Christmas Party. So sit back, relax, and here are 6 top tips for hosting a stress-free, FUN event:
1. Don't try to be too complex on the dinner menu
When it comes to food, it all depends on what kind of party you are throwing. Is it a sit-down meal or simply a buffet-style one? Casual cocktail parties tend to be the easiest and guests can just help themselves to finger foods. 
2. Send the invites out nice and early
Christmas can be a busy time in the social calendar, so to ensure your party is well attended and has a lively atmosphere, send out your guest's invitations well in advance. Include the date, time and venue and if you need to know numbers for booking food, ask for a RSVP.
3. As Santa would say, make a list and check it twice…
Sunshine Events love lists. We have a list for practically everything that we do. It's a fantastic way to stay up-to-date with what needs to be done and it can remind you of all the little jobs that often go amiss. 
There are bound to be things that don't quite go to plan, but if you have a list and you have checked it twice, it can give you some peace of mind that all aspects are taken care of accordingly. 
4. Make the venue pretty and all that jazz
What better way to get all your guests in the mood for a fun-filled evening than with Christmas themed decorations? The bigger the better we say.
Why not adorn the venue with cute reindeers, snowmen and a Narnia-inspired lamp post that comes complete with fake snow? And what about featuring an Elaborate wooden throne as a truly eye-catching piece of furniture for your guests to sit on?
Don't forget about the most important piece of decor though- the tree!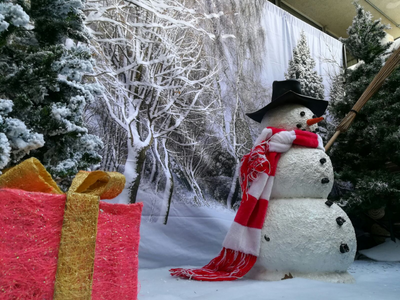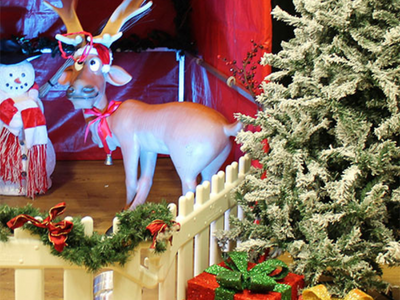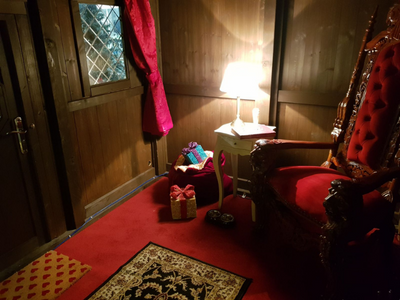 5. The Drinks
No Christmas party is complete without refreshment for your guests. It's always best to get both alcoholic and non-alcoholic beverages and a wide range to choose from for both adults and children. 
Make sure you have enough glassware, ice and cocktail napkins and always buy more just in case your guest brings a plus one!
6. Keep your guests thoroughly entertained
There are various Christmas party games that can entertain both young and old alike. It's important to keep your guests busy and entertained for the whole evening and we have a vast range of fun entertainment ideas that are ideal for everyone including rodeo reindeers, casino tables, photo booths, Christmas Cash Grabber and more.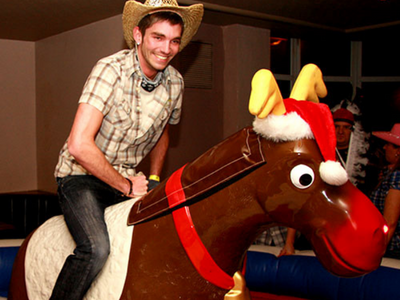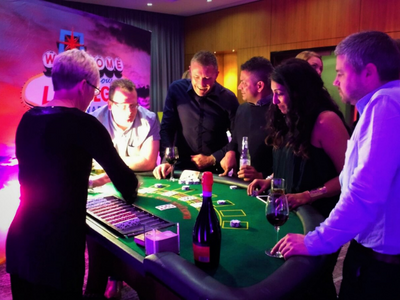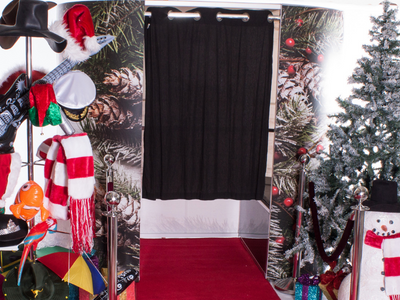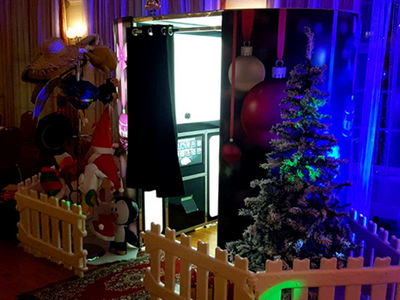 Now you know all the ins and outs of hosting a Christmas party. Remember, if you're having a good time then your guests will too. So if you are throwing a party this season, don't forget to arrange your entertainment and party ideas with help from the experts at Sunshine Events. 
Check out our vast range of Christmas Themed equipment that can make your party the best one EVER!