A Warm Welcome at UCLan Burnley!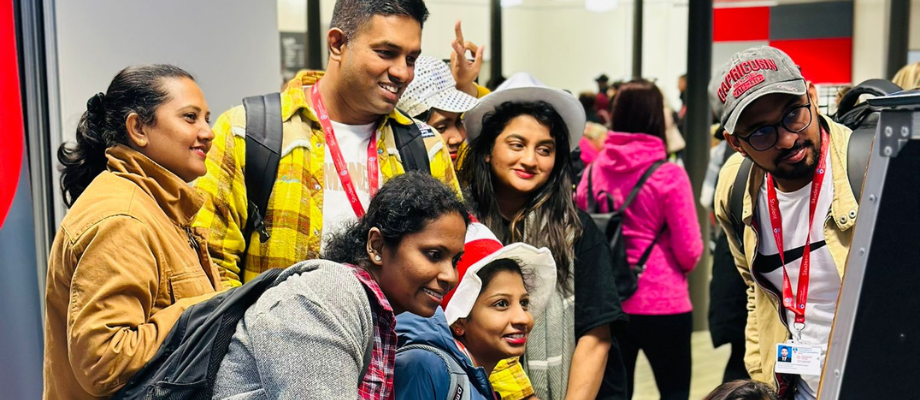 ---
What UCLan Burnley wanted...
And just like that... September is complete! It's been a very busy month with student days and freshers events taking over our event calendar over the last couple of weeks, as our team head out to entertain universities all over the country. We finished off a fab month of freshers events with a more local event at UCLan Burnley after they approached us for the second year running. Last year we provided fun for 4 days of events, where as this year we had one day of their Welcome Week to fit in as much fun as possible that fit UCLan Burnley's budget and was able to be enjoyed by over 1000 students. 
How The Fun Experts helped...
Fun Expert Lauren hopped on a phone call with event organiser Daniel and they worked together to finetune a list of entertainment that could meet his aims for the event. Every student event needs a challenge or two to help break the ice and create natural conversations, so Daniel opted for the Roll a Ball Donkey Derby and Giant Operation games to bring out student's competitive sides. If there's one way to draw in a crowd, it's with free food, hence why our Fun Food options are always such a hit at University Events. For this event, Daniel selected Pick and Mix set up on one of our traditional carts alongside stripy bags so students and staff could help themselves to a variety of sweets. Finally because your uni days are often some of the best days, it's a great idea to have a way to remember them, hence why our Magic Selfie Mirror was the perfect choice for UCLan Burnley's Welcome Week event. 

The Final Result
Fun Experts Jenny and Adam left the unit early on Friday morning ready for the short drive to Burnley. The event lasted for five hours across the day and meant that over 1000 students had the chance to come along and check out our entertainment along with the other activities on offer. Jenny and Adam got set up in a social space beside the cafeteria, as advised by Daniel and made way for all the fun to come! Throughout the day there was plenty of laughter had and new relationships made, it really was a great way to end an amazing Freshers Week.

Freshers Week might be over but there's still plenty of opportunities throughout the year to engage and entertain students. Check out our full range of University Entertainment Ideas to inspire this year's event plans...