Stepping into Christmas for Manak Solicitors!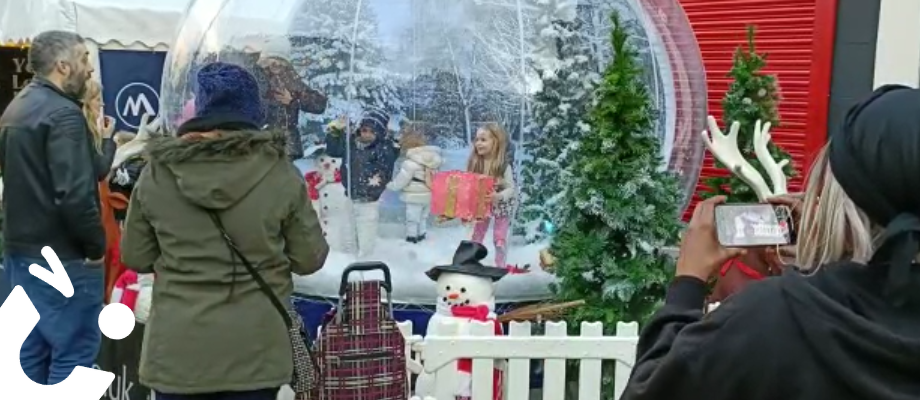 |
Posted By: Mia Williams
---
What Manak Solicitors Wanted
Over the last four years, The Fun Experts have taken pride in helping Orpington, Kent to entertain the town's residents during their Christmas light switch on. Over the last couple of Christmases, Covid restrictions made holding large gatherings difficult, so when organisers of the annual event, Manak Solicitors, got in touch asking us once again to provide equipment that had made their previous events so special, we were more than happy to head on down. Ben Frost, our client for this event, wanted a set up in the centre of the event, that would not only be a spectacle for everyone attending the switch on, but also entertain guests with something a little different that would have the whole town in the Christmas spirit.
How The Fun Experts Responded
After going back and forth with Fun Expert, Beth, Ben decided on hiring two Virtual Reality Experiences with snow themed games installed such as the Ski and Everest Experiences. To really maximise the Christmas feels, we added on various Props including snowy trees, reindeers and snowmen to accompany the VR Experiences and really immerse players in a winter wonderland. We also included the Giant Snow Globe that would provide the perfect photo opportunities for children and adults alike. It was also decided that one night prior to the event, three members of our Events Team, Aaron, Shabeeb and Tania would travel down to Orpington to ensure that on the big day, they'd be there in good time to set up the equipment and kick off the event.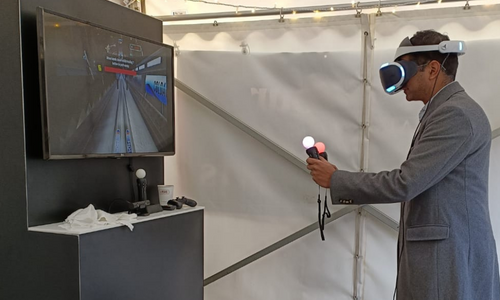 The Final Result
On the night of the event, the equipment was set up in the middle of the high street right outside Manak Solicitors' office and our client didn't want to miss out on the fun so gave the Virtual Reality a quick 'test run', then it was time for guests to start arriving... and it wasn't long before large queues started forming with people dying to step inside the Snow Globe or hit the slopes on the Ski Experience. With people inside having snowball fights and the streets all lit up with Christmas songs playing, everyone was quickly put in the festive spirit, including all of us Fun Experts watching the videos from the office!
"Please pass on huge thanks to the three staff members that worked with us on Sunday. They were faultless- punctual, polite, worked extremely hard and I understand it was a very long day for them. We are always impressed with the service your company offer us and look forward to the next event" - Ben Frost
Your Christmas lights might be switched on by now, but December hasn't started yet, which means there's plenty to celebrate before the 25th! To get your Christmas events booked in with the Fun Experts (even your 2023 events if you're feeling organised), check out the full range of festive fun Here and Get in Touch with the Team