NWEEG - GUEST ENGAGEMENT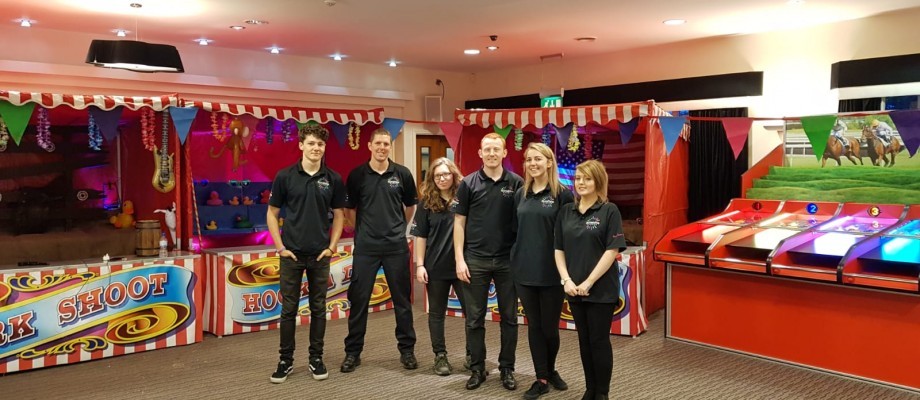 ---
The Brief
With Employee Engagement as hot a topic as ever throughout all industries, one organisation is at the forefront in the North West in supporting businesses and guiding them. The team at the North West Employee Engagement Group (NWEEG) were fully prepared for a full house of HR departments, CEO's, Leaders, Managers and more to listen and learn, be engaged and inspired throughout the full day conference.
For an organisation whose focus is on that of Employee Engagement within the workplace, it made sense that Guest Engagement be at the forefront of one of their many events. Following the conference during the day and then an awards ceremony in the evening, the Fun Experts were approached to provide the fun. Following what could have been a long day for most, we were tasked with keeping guests engaged and entertained, providing all sorts of entertainment to help finish the night off as the evening came to a close.  Always a challenge, it was certainly one we embraced and we certainly think we succeeded!
Our Response
The customer's wish list landed and it contained all different kinds of requests and the main aim was to keep more than 250 delegates entertained! Our Fun Experts got their heads together and after much deliberation, produced a list which was titled #GuaranteedFun!
What an amazing evening, jam packed with fun and well and truly embraced by all of the delegates. From Spin the Wheel to the Magic Selfie Mirror, each piece of entertainment really did produce the goods and engage the guests. The carnival literally proved a real talking point. Used as an ice breaker, the carnival theme allowed people to relax and really let their hair down before rolling back the years and experiencing their childhood. 
 .    
Feedback
"What an amazing way to end the day! The whole process has been so easy to do. The whole team really went above and beyond to help us arrange the evening. The team on the night was brilliant too, they really went the extra mile to make sure that the delegates had a brilliant night. All of the equipment was used and loved by all. Big thanks to Sunny, James and your team." 

Steve Smith, NWEEG
"Absolutely brilliant night! The dinner was lovely, the awards themselves were fabulous and the carnival was so much fun and a great icebreaker to get speaking to people!"
"Carnival idea and execution was excellent"
"Fantastic fun evening and a great way to finish a day of learning"
Guests on the night
If you're in search of some inspiration on employee engagement and guest engagement at either your upcoming event, or for in the workplace, the Fun Experts have 15 years experience and are ready to share their passion in events with you. Feel free to contact the team to discuss your upcoming event and lets engage your guests!