EXHIBITION EVENT FOR VAPOURIZ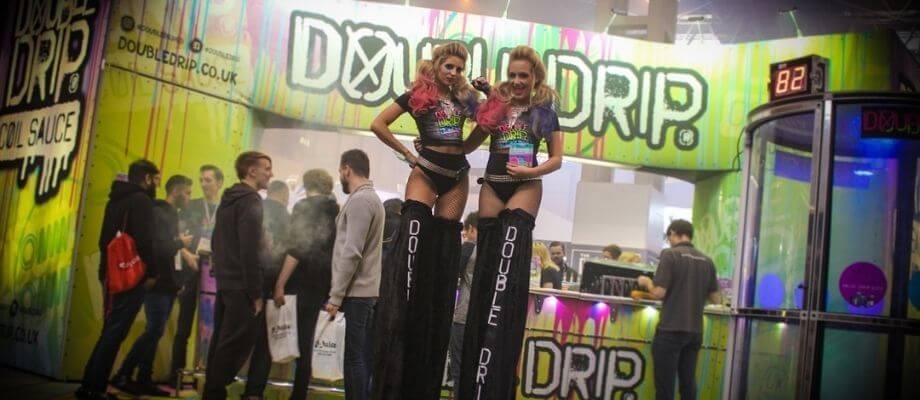 ---
The Brief
With over 375 fun equipment to choose from, we have the perfect 'crowd-pullers' for your exhibition with the option to brand and personalise equipment to ensure that your stand grabs people's attention. We understand that you want to connect with your customers, create clarity and to beat the competition. Here at The Fun Experts, we pride ourselves in being able to offer you the best possible equipment enabling your exhibition to be a huge success. During late October, The NEC Birmingham hosted Europe's biggest and best vape convention, attracting exhibitors worldwide. We were approached by Vapouriz, one of the leading vape stores in the UK, to help ensure that their exhibition stand was as fun and as eye-catching as it could be. 
Our Response
Ensuring to meet the client's needs, we provided Vapouriz with our addictive Cash Grabber Hire. We've provided equipment to thousands of exhibitions across the UK and we therefore guaranteed that it would send all guests spinning with laughter!
With the exhibition taking place over two days, we created a bespoke package for Vapouriz. Tailoring to the event, we filled the Cash Grabber with paper vouchers creating a frenzy for guests grabbing as many tickets as they could. 
The Results 
With an efficient booking process and the 'wow' factor added to their exhibition stand, Vapouriz could not have been happier:
"The Fun Experts helped to make The Vaper Expo a resounding success for us by bringing the fun in the form of the Cash Grabber. We had designed our stand to be as visually striking as possible but it was missing something fun and interactive that would draw people in. The Fun Experts were able to provide us with the answer in the form of the cash grabber at very short notice at a competitive rate, and it became a definite focal point, not only for our stand but of the entire expo. We appreciated how swiftly The Fun Experts were able to provide us with an exciting solution at such short notice and at the cordial demeanour of their staff towards Vaper Expo visitors bolstered the reputation of our brand throughout the weekend"
Gemma Wheeler, Vapouriz