Flap Attack - Table Top Game
Flap Attack - Table Top Game
It's an uphill battle as you go against your opponents!
Roll the ball up the ramp and knock down the flaps to see who can earn the highest score of your cohort. It takes a real winner to make it to the top without dropping off the end and sending your score back to zero. 
With it's bright colours and eye-catching design, Flap Attack will have crowds flocking to your event stand or break room for a turn!
What event is Flap Attack - Table Top Game suitable for?
Promotional Events
University Events
Employee Engagement
Team Building
Exhibitions
Equipment included with Flap Attack Table Top Game Hire:
Flap Attack Table Top Game
Table and Skirt
Flap Attack Balls
Equipment Size: 0.8m wide x 1.9m deep x 1.2m High
Operational Area Required: 1.0m wide x 2.4m deep x 2.0m high
Power: N/A
Staff: 1 x Fun Expert required / Adult supervision required
Number Of Users: 2
Recommended Age/Height of Users: 5+
Access Requirements: Please note that a width of approximately 0.7m is required when moving the equipment through doorways and corridors. If you feel that access may be an issue, such as stairways or lift access, uneven surfaces, obstructions or perhaps long distances then please mention this in your enquiry.
Speak to a Fun Expert today to discuss the bespoke upgrade options available from additional equipment, branding, prizes, props and theming. As we own all our own equipment we have the flexibility to adapt equipment to suit your requirements.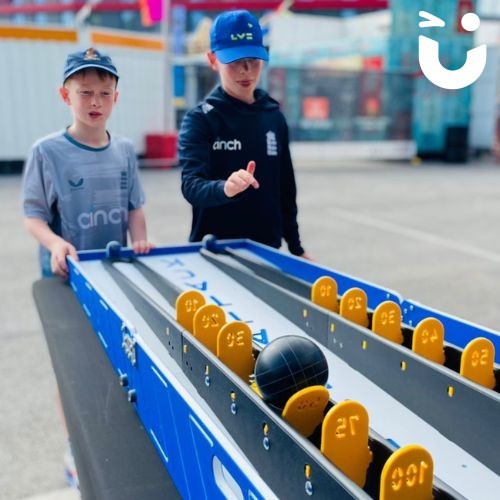 Flap Attack - Table Top Game has been added to your Event Quote.
Close