Download your FREE Fun Day Entertainment Guide
---
It's time to have Fun...
Summer days are upon us and it's time to really have some Fun. If you've been tasked with organising your upcoming Fun Day event, your Fun Experts are here to support you with fantastic ideas and a range of Fun equipment hire that ensures your event is filled with fantastic experiences and lasting memories.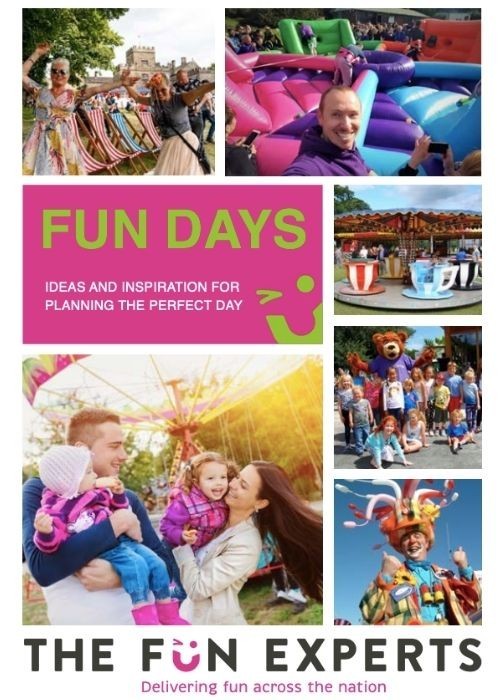 Download your FREE Fun Day Guide here
Here to inspire your event plans for 2022, you can now download a guide that has been brought together specifically for your Fun Day Events.
For over 19 years The Fun Experts have had the pleasure in working with 1000's of clients just like you - from planning Corporate Family Fun Days for the likes of Facebook, Argos, Leyland Trucks, Lidl, Fujitsu and Sky to name a few: Community Fun Days and Fete's for Councils, Schools, Universities and more. In doing so, becoming the right partner for you when wanting to create a memorable event! 
Fun equipment hire available for your Fun Day events includes vibrant and exciting Inflatables, traditional Funfair Side Stalls, Interactive Challenges and much more...suitable for all ages and ablillities. Fun for everyone!