Behind The Scenes with Bigtank...
|
13-07-2023
|
Posted By Mia Williams
---
If you didn't catch our Blog back in February, you might not have known about our relationship with Bigtank. Like us, Bigtank are a Lancashire based media production company who specialise in working with their clients to create video content that will impact and help to grow their businesses. Our Director of Fun, Sunny, appeared as a guest on Managing Director of Bigtank, Rob Hallam's series 'Little Chats, Big Stories'. In that Blog Post we also hinted at a secret project with Bigtank that has been on the to-do list for a long time and now five months later, we can confirm that it's almost here...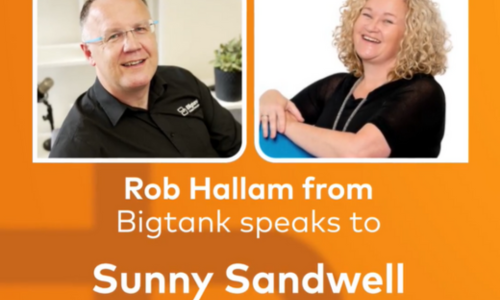 At the end of March, we opened the doors to The Fun Experts HQ for the first time to let Bigtank capture all the fun that goes on behind closed doors. We wanted to give enquiring clients that extra trust factor, put some faces to names and show you exactly why you should book your next event with The Fun Experts. Rob, along with the Bigtank filming crew, were welcomed with open arms into our offices and warehouse spaces which were given a colourful revamp prior to our big day of filming.
The day started off with a series of interviews in our very own Green Room with Directors of Fun, Sunny and Jim, as well as People Director, Ryan, Sales Assistant, Dom and Fun Expert Jenny. In these interviews, the team were introduced to the various camera and equipment that would capture different angles and audio, as Bigtank were able to get the inside scoop on what The Fun Experts are all about.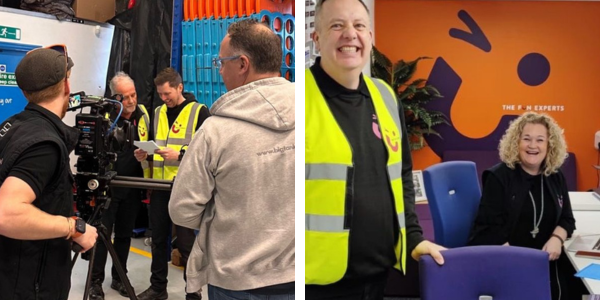 The camera crew then headed downstairs to our warehouse to grab some action shots of the logistics team and a couple of events staff, as they loaded vans, unpacked and played with some of our equipment and even got a special guest appearance from Fun Bear! For a lot of us in the office, we aren't used to being on camera but the Bigtank team made everyone feel comfortable when it was time for our close ups. Even with monitors and boom mics right beside our desks, we got on with our day to day jobs or you could say not so day to day, as Rob managed to capture Kirsty and Ryan army crawling across the office, all in the name of research of course since Camille was trying to gauge the perfect measurements for the new Tubes section of our Inflatable Assault Course.

After a lot of tweaks and back and forth between the Bigtank team and our Directors of Fun, we received the final edit and all sat down eagerly to watch the finished product on our big screen. You'll have to keep your eyes peeled on our Latest News and LinkedIn Page to see it for yourself but we hope you love it as much as we do...