Birthday Fun For Forvia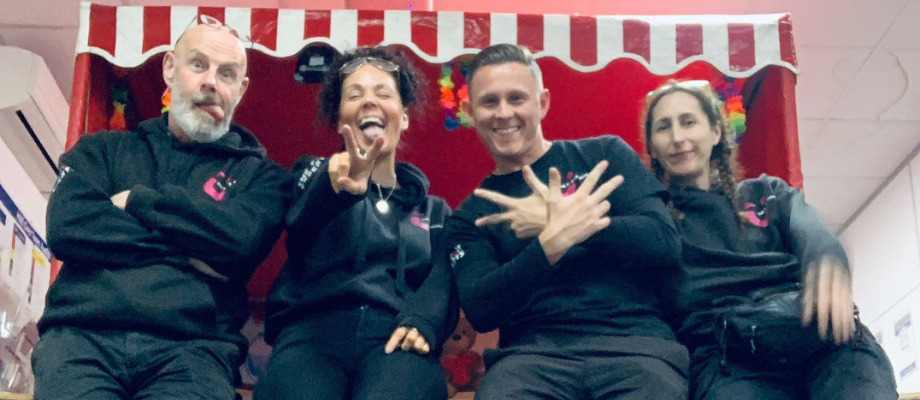 ---
What Forvia wanted...
Earlier this month, vehicle manufacturing company, Forvia, were celebrating their first birthday and were looking for some indoor entertainment to bring staff in both of their Staffordshire branches together for some fun on their breaks. Now if there's one thing we specialise in, that's fun! So with a couple of weeks until the event we quickly got to work...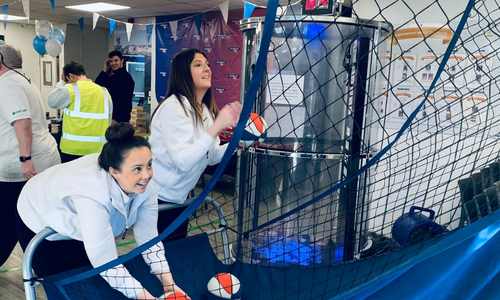 How The Fun Experts helped... 
Fun Expert and Sales Team member Beth was put in charge of putting together the fun for Forvia's anniversary celebration and worked with both of their event organisers, Nicole and Emma, to put together a variety of exciting entertainment to engage and encourage some friendly competition between colleagues. In the end, both of the branches decided on the ever popular Cash Grabber while Nicole chose our Football Shoot Out and Hoopla Funfair Side Stall, while Emma opted for some additional kit including the Basketball Challenge and Giant Jenga. When the equipment had been chosen and event details were all settled, the next step is to assign some Fun Experts to the job and for this event, Jenny, Rhianna, David and Ric were the lucky experts chosen to head down the night before ready to be up bright and early for a day full of fun.

The Final Result...
On the day of the event, the entertainment was in operation during time slots beginning at 6:30am until 8pm, giving all shift workers a chance to join in on the fun during their breaks. And fun it was, as everyone was eager to get stuck into the competition!  A fantastic time was had by all, including The Fun Experts, especially when they were presented with a box of branded cupcakes which were thoroughly enjoyed by everyone, including us back at the office!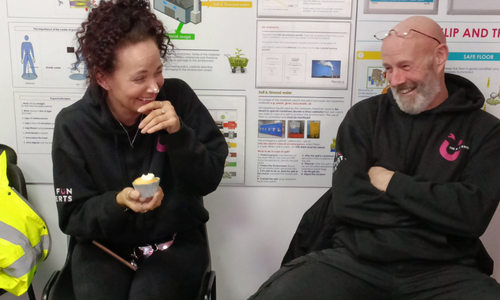 Got a birthday or anniversary coming up? Or just fancy a celebration? (You don't need a reason to have fun after all!) Then you're in the right place, because we've got a whole range of entertainment available to hire, with the experience to go with it, whatever the event, big or small, indoor or outdoor! Just Get in touch with our Fun Experts today and strap yourself in for some fun!