Batak Hire
Welcome to our family of Bataks, featuring the impressive Batak Pro and it's smaller sibling, the Batak Lite.  Two fantastic products, with the sole purpose to draw the attention of guests and keep them entertained. Appealing to the competitive nature of users, the Batak family are the perfect product for Exhibition and Promotional Events; as guests are drawn to the metallic frame and flashing lights that form part of the challenge, you'll soon see a crowd forming as you are given the chance to share your product / brand.
The difference between the two is simply down to size, with the Batak Lite open to fitting in a smaller space, perhaps a tighter exhibition stand.  And that's it, as both still contain the appeal of its competitive edge and fun interaction amongst guests as they try to out do each other and score highest on the leaderboard.
Read More
Both come with a variety of challenges that test the speed and hand-eye coordination of players.  Aimed to enhance both these and fitness levels, the Batak family have become a fixture in the training of formula one racing drivers and football players and is now a big fixture in providing fun with The Fun Experts.
Fast, fun and addictive interaction
A variety of challenges on both
Perfect addition to Exhibition stands
Options for bespoke branding
Why book The Fun Experts?
With an ever expanding variety of equipment and a thirst for entertaining and providing fun to events nationwide, The Fun Experts have for over ten years, been a staple at the events we have attended and provided for. Knowing and more importantly, understanding your requirements allows us to provide you and your guests with a service and experience that is second to none.
With every item you find across our website, you will find it stored in our North and Depots, where we maintain each product to the highest standard.  Health and Safety is of the utmost importance; equipment is tested annually by relevant organisations and you can find our Risk Assessments and Public Liability - £10 million; an amount required by most venues across the UK - available to download from this site.
You can rest assured that your journey with the Fun Experts will be one you can enjoy and be eager to return to again in the future.
We had several events arranged with Fun Experts as part of an onsite engagement drive. The service & quality was excellent. I would definitely use them again!!
Lisa - The Very Group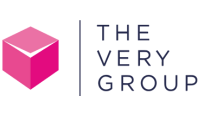 Our Tesco family fun day was fantastic! Staff were brilliant and very accommodating. We would definitely use you again
From all the staff at Tesco

The Experience we had due to The Fun Experts, was unforgettable.
Alfie - Blackburn College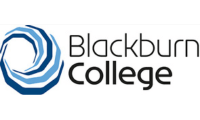 Great service pre and during the event - fully recommended vs other event companies
Sam - Tik Tok

Google always tries to choose the best event providers, and hiring The Fun Experts for a day was no exception.
Rachel - Google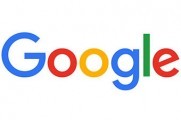 We LOVE The Fun Experts! The most incredible, professional and wonderful team!
Claire - Cash for Kids