Inflatable Assault Course Hire
It's time to run, jump, bounce and slide your way to fun as you encounter our variety of Inflatable Assault Course challenges. These obstacle course have each been designed to test your agility, speed, fitness and… well, maybe not so much to those extremes. But they have been designed to test the limits of fun.
With a number of sections available, from the larger activity runs to the smaller single obstacles, the range of Inflatable Assault Courses can be hired individually or numerous pieces can be hired to make a longer run. Thanks to their size, vibrant colours and competitive nature, these assault course sections make for the perfect addition to a variety of events:
Read More
Team Building Events
Family Fun Days
Sports Day Events
School / University Events
Ice Breaker Days
Whether you're organising a team focused corporate event or a large scale fun day, you can be sure that this selection of inflatables will have everyone taking part, showing some fun competition and offering everyone the chance to come together and enjoy the event.
Why book The Fun Experts?
Having been a feature at thousands of events and a trusted supplier to hundreds of clients, we have made ourselves known as the Fun Experts thanks to the experience and knowledge we have gained over the last ten years.  We share this expertise with you every step along your journey with The Fun Experts.
With a team of Fun Experts dedicated to your event, from your initial enquiry right up until the delivery of your event, you can trust you will be receiving high levels of standards and service as we share the journey with you.
Every aspect of your event will be in hand and with health and safety paramount to us, you can rest assured you're in safe hands.  With £10 million Public Liability Insurance and health and safety, testing documents available upon request or downloadable from our site, you'll know you've made the perfect partner in us.
Google always tries to choose the best event providers, and hiring The Fun Experts for a day was no exception.
Rachel - Google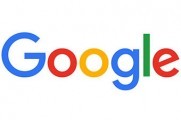 The Fun Experts were BRILLIANT! The staff were lovely and the equipment provided was fantastic. Thank you!
Kym Marsh - 40th Birthday Party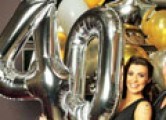 Our Tesco family fun day was fantastic! Staff were brilliant and very accommodating. We would definitely use you again
From all the staff at Tesco

Thank you The Fun Experts. The entertainment was a roaring success!
Jackie, Merlin Leisure Entertainments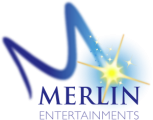 Thanks to all the Fun Experts, the day went without a hitch.
Brian - Arriva Bus

We LOVE The Fun Experts! The most incredible, professional and wonderful team!
Claire - Cash for Kids