Filming and Production Ideas
The Fun Experts love being on camera and we've had plenty of opportunity to bring our unique brand of fun to the screen - both big and small! The Red Carpet with Ropes & Stanchions has made it to BBC breakfast TV and Sunshine Bear has been invading the Channel 4 Studios, whilst the Candy Floss Cart showed up in cinemas on the Harry Hill Movie.
The great thing about all the equipment owned by The Fun Experts is that it all looks amazing. And once those lights come on and the cameras are rolling, the look of everything in shot is absolutely imperative to getting that perfect take. And whilst we have a great range of attractive props that will brighten up any TV or cinema screen, much of our equipment is also able to take a starring role on camera - always getting it right first time!
Read More
The potential for on-screen glory is endless as you're only limited by your imagination - for example, our Cash Grabber has been used on Loose Women and Celebrity Juice as part of a competition and our Side Stalls have cropped up in the Citizen Khan Christmas Special.
And we know how long filming can often take on the day. That's why we can offer options to drop off the equipment and collect it the following day - or you could even collect some of the smaller items from our depot yourself and return it when you're done. The benefits of working with us include:
Bright, colourful equipment
Regularly cleaned and maintained
Long-term hires available
Option to collect
Now it's lights… camera… action on The Fun Experts as the leading fun equipment hire specialists in the UK. With us, you'll find yourself an undiscovered gem as we cameo in your next filming event.
Why book The Fun Experts?
The Fun Experts have a wide range of equipment, from fun games and activities such as Side Stalls, Inflatables and Giant Games to amazing props collected into themes for you: Christmas, Western, Las Vegas, Seaside and even Hollywood! So when awards time comes you'll be well prepared.
We own and maintain all our equipment so you're sure to be receiving a piece of camera-ready equipment - no need for the make-up chair. And if you're hiring something 'out of season', such as Christmas props in June, we'll be able to give you a great package price.
With over 10 years of experience in hiring equipment for events, we're aware of the restrictions and pitfalls that come with filming for TV or cinema so we're always on the end of the phone ready to fulfill your requirements. Take a look at our CustomerSure reviews to see what our other customers have said about their filming and productions hires.
And if you head to the gallery, you can see all our great equipment, plus some of the amazing themed props that we have on offer.
We had several events arranged with Fun Experts as part of an onsite engagement drive. The service & quality was excellent. I would definitely use them again!!
Lisa - The Very Group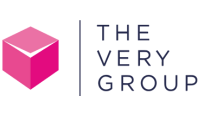 Our Tesco family fun day was fantastic! Staff were brilliant and very accommodating. We would definitely use you again
From all the staff at Tesco

The Experience we had due to The Fun Experts, was unforgettable.
Alfie - Blackburn College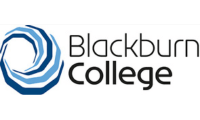 Great service pre and during the event - fully recommended vs other event companies
Sam - Tik Tok

Google always tries to choose the best event providers, and hiring The Fun Experts for a day was no exception.
Rachel - Google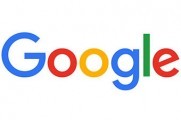 We LOVE The Fun Experts! The most incredible, professional and wonderful team!
Claire - Cash for Kids