The Fun Experts and the Local MP
---
This week, The Fun Experts had a visit from our local Conservative MP, Katherine Fletcher, to follow up on the support that Directors of Fun, Sunny and James Sandwell, received from her following the impact of Covid-19. 
Katherine was first elected to represent the South Ribble borough in 2019 and since then has done a lot of work relating to trade and investment opportunities in Mozambique and the rest of the continent of Africa.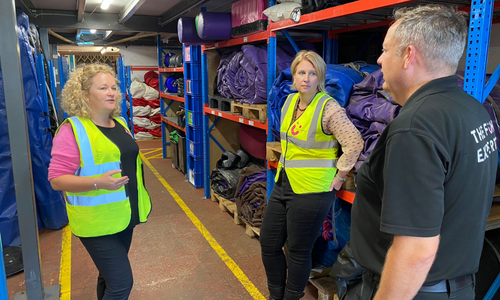 Throughout the pandemic, there was a lot of uncertainty surrounding many businesses and how they were going to continue to run, especially in the events industry, so Katherine and her office worked hard alongside the government to provide help and support for many businesses during that time. This meant regularly updating us on new schemes such as CBILS and raising questions about our industry during PMQs during the early days of the pandemic. Since then, Katherine has been to see many of these businesses to see how they've benefitted from their help, which was the reason for her visit with The Fun Experts.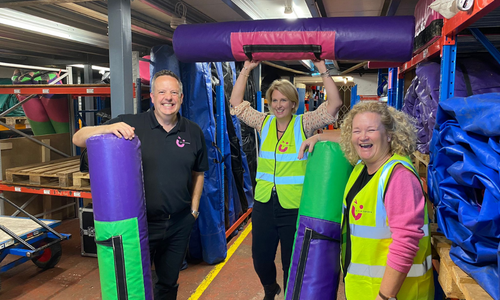 When Katherine arrived, she was introduced to the team and like many a morning spent with The Fun Experts, there was plenty of laughter to follow. She was thrilled to hear about how she helped us through those tough times and what a great year we've been having, saying on Facebook "I can't wait to see what the future holds for The Fun Experts!". Katherine was particularly interested in our Fun At Work scheme where we aim to bring fun into the office. Who knows, maybe we'll see our Atari Pong Table in the House of Commons! Like Sunny said, "Who would have thought a visit with our local MP would be so much fun!".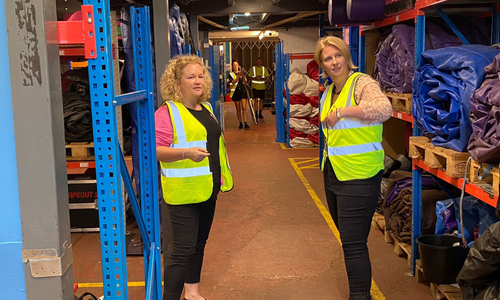 ---
To keep up to date with The Fun Experts and hear more about ventures like these, follow us on our social channels, Instagram, LinkedIn, Facebook and Twitter!