Top 3 must haves for your Fun Day
---
If we were 100% truthful with you (which we are of course), then really we can think of more than the Top 3 fun pieces of equipment for your upcoming event.
With over 375 products available to hire for your family fun day, we're not exactly short of an idea or two. And with 15 years experience in delivering fun nationwide, you can trust we're the Fun Experts®.
So, you have a date pencilled in, a budget set, and a guest list ready to invite. Now allow us to support you in organising a corporate fun day that the guests will remember and to do so, here are our Top 5 pieces of fun you should ask us to bring along...
Side Stalls
All the fun of the fair is packed into our traditional red and white striped funfair stalls. Our collection of carnival stalls feature classic games such as Coconut Shy, Hoopla, Hook A Duck, Ball In A Bucket, Cork Shoot, Tin Can Alley...in fact, we have 18 different games for you to choose from! 
These classic crowd pleasers are perfect for any event, but especially Fun Days because not only do their appearance belong in such a setting, but with a variety of novelty prizes available, guests walk away with not only a smile but a big inflatable monkey too!
Inflatables
What type of Fun Day is an event without inflatables? Let's be honest, everyone expects to see them and there is a good reason why. Running, jumping, bouncing, sliding; big kids, little kids; young and old alike. We all love inflatables!
With classics like the Bouncy Castle and Slides, the Fun Experts® have introduced some vibrant, exciting inflatables such as Hungry Hippos, Football Darts, Wrecking Ball, Nerf Target Range, Assault Courses, Climbing Walls and so many more!
The inflatable, the epitome of a family fun day if you ask us!
Fun Foods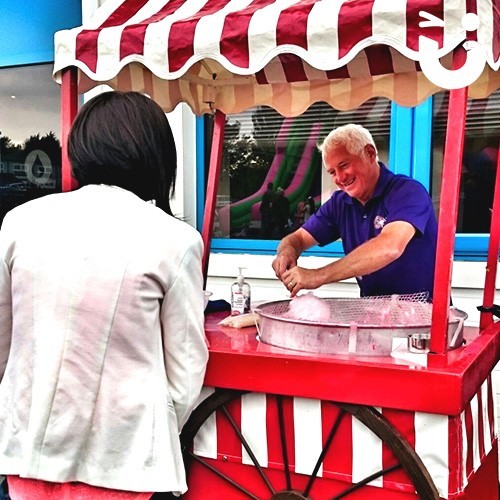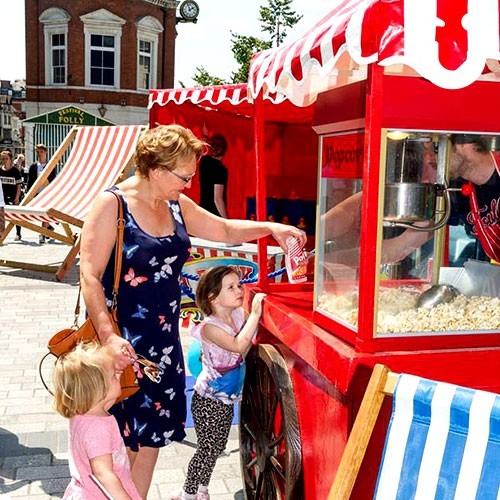 Forget the hog roasts, pizzas, burgers and fish n' chips (though always a treat!), it's the sweet tooth of guests that this collection appeals to and is always expected. From the fluffy sweetness of Candy Floss to the warm delight of fresh popcorn, and not to forget the chillingly good ice cream; our selection of Fun Foods are a fantastic treat for your guests and a definite must!
Tip of the iceberg...
To be completely honest, a Top 3 is just a lure because it's only the tip of the iceberg. We haven't even mentioned the selection of Rodeo's (from the Bucking Bronco to the Rodeo Sheep) and Surf Simulators. The more interactive equipment such as Virtual Reality, 4x4 Remote Control Vehicles and Scalextric. The classic Giant Games including Connect 4, Jenga and so much more...much, much more.
Now you're here, it's time to find out just exactly what it is we can deliver for you, why we are the Fun Experts® and to start planning your big day.
Speak to the Fun Experts® now and your Family Fun Day will be one that will have your guests talking all through the summer months and beyond.