Avengers Assemble with Sunshine Events
---
Sunshine Events Assemble
Have you ever wondered how a superhero fits in a little bit of fun and 'me time' while saving the world from an intergalactic threat?
There probably isn't much, but Sunshine Events made a point of tracking down the world's best known superheroes and invited them to have a little fun with the Fun Experts.
We may not be able to prevent an extraterrstrial invasion or create a multi-billion dollar super suit but we are experts in having more than a little fun!
So after doing a little research, we got to know what excited some of the Avengers away from a normal(ish) day at the office...
Thor
Sunshine Events had just one task for the God of Thunder; never seen without his trusted Mjolnir - a hammer capable of levelling mountains and knocking the Hulk to the ground - could Thor really prove himself to be a true Norse God when faced with ourTest of Strength!
Step right up Mr Thor ...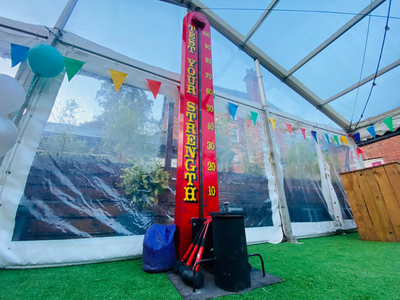 We can proudly say that Thor did not walk away with a novelty prize!
Tony Stark / Iron Man
Before the suit(s), Tony Stark was a bit of a playboy genius - who are we kidding, he still is!
With all that money to play with, there really is only one thing that is sure to provide Tony with some fun away from the office - a turn at the Casino Table!
However, we soon found there was a slight problem when Iron Man turned up to try his luck at our Casino Tables.  Here's a suggestion for the next suit Mr Stark, add a pocket for your wallet!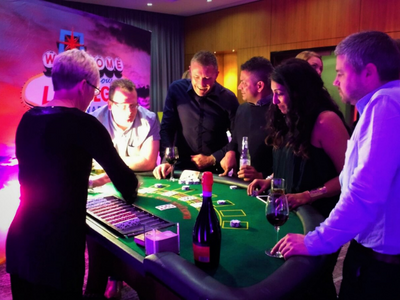 Clint Barton / Hawkeye
To be honest, the Fun Experts were not surprised when Hawkeye wanted to take aim at our Archery targets.
An exceptional and highly skilled archer, Hawkeye shared a few tips with Sunshine Events when he came to have a play with us recently.
We're a while off being able to join the team and shoot down a few Chitauri but when we do, Hawkeye is more than welcome to come over to us at Sunshine Events while we give saving the world a try!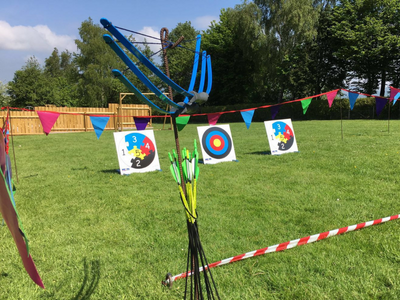 Bruce Banner / The Hulk
You would never have seen this coming.  For a bit of fun it could have been a case of "Hulk Smash" the Test of Strength, how wrong were we...
It turns out the Hulk has a bit of a sweet tooth, though he wouldn't be seen with the tastylicious traditional pink, vanilla flavoured Candy Floss - not when he can have green!
There are other colours available too but trying to convince Hulk to try something new usually ends in tears ...yes, ours!
We thought it would be a great photo opportunity too, one the Fun Experts could show their kids; they'd be really proud that mum / dad hung out with a real life superhero, showing all their friends!
So Sunshine Events asked the Hulk to step in to our Photo Booth!  Admittedly it was a (very) tight squeeze but we have to say it's a fab photo of the big green beast and his green candyfloss in the green screen photo booth ...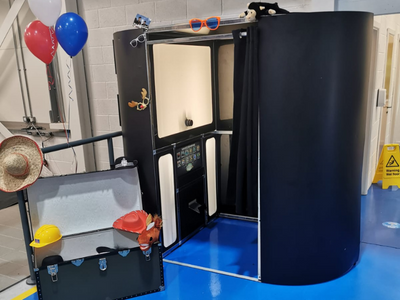 ... well sort of!  Maybe the green screen Photo Booth wasn't the best option!
So there we have it, when they're not busy saving the world from intergalactic threats or AI robots, the Avengers can trust in Sunshine Events to help let their hair down.
With the movie opening the summer box office this week, it's time for the Fun Experts to re-assemble ready to share in some fun with you for our own Summer action!