15 Funtastic Events for Avvio!!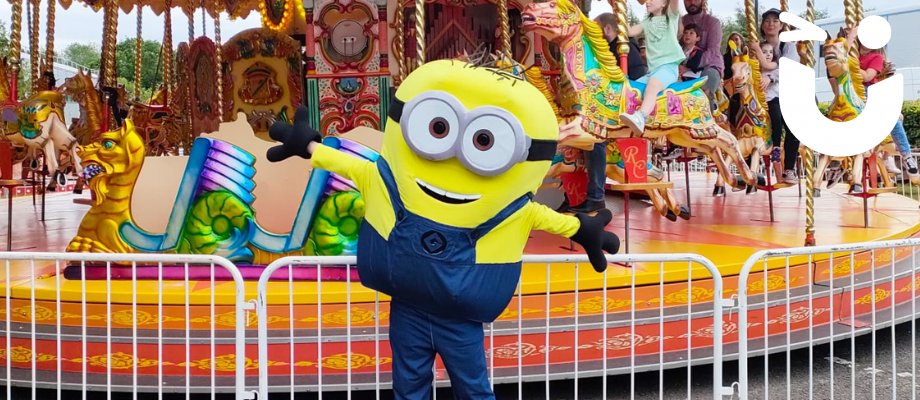 ---
What Avvio Wanted...
When returning customer from 2019 and leading employee experience agency, Avvio, contacted us for one of their clients' nationwide family activations, we jumped into action. They wanted a range of unique entertainment for 15 separate Family Fun Days across each of the company's main sites that would immerse adults and children in the company's initiatives and content and create unique and memorable experiences for everyone attending. At The Fun Experts, we're all about giving purpose to fun in the workplace and Avvio's client was looking to do just that, with re-engaging staff and encouraging working from the office at the forefront of what these events were all about. 

How we responded...
With a number of initiatives to work with i.e., Sports, Kids and the Arts, we put together a range of uniquely crafted events that would appeal to all ages and fulfil these briefs. As the events took place across July and August, we needed a range of indoor and outdoor activities so that the events could be enjoyed whatever the weather (we all know British summer time can be unpredictable!) and settled on a variety of inflatables such as the Assault Course and Rodeo Dino, Virtual Reality and Scalextric track as well as a range of Side Stalls and even a walkabout Minion! 
Throughout the whole planning process, we worked closely with Avvio and various suppliers to ensure that Facilities were happy with all that we were providing. This meant that we had to perform site visits and plans, choosing relevant teams to deal with various aspects from operations, design, health and safety and logistics. Another unique element to Avvio's events was the branding we designed and applied to numerous pieces of equipment which tied the event together with the client's initiatives and was carried out at each location.

The Final Outcome
By the end of the summer, 15 successful events had been delivered up and down the country. A total of 26,000 guests were delighted with the activities we provided, with over 10,000 of their faces painted and 500 plasticine creatures created. What makes the events even more special? That zero plastic waste was created, as sustainability was at the forefront of everything we supplied, meaning not only a very happy client but a happy planet, win-win!
---
Do you want to re-engage your employees and get everyone back together in the office like Avvio's client? Why not have a Fun Day for them and their families? You don't have to hold 15! Just Contact our Fun Experts and get planning today.