Midlands
Delivering Fun to the heart of the UK
Since 2003 the Fun Experts have travelled far and wide across the nation delivering fun to a variety of events including Family Fun Days, Team Building events, Exhibitions and so much more.
We have visited many a different venue in towns and cities across the UK over the years. As the call for the Fun Experts has increased over the years, we answered in a way that saw us need to expand our depots to ensure that no venue, town or city misses an opportunity to invite the Fun Experts to their event. 
Read More
Our depots, based in the North and South of the UK are both perfectly placed to enable us to continue delivering high quality service, with event packages that range from the more intimate events to large scale that see's hundreds and thousands in footfall.
What type of events do you deliver in the Midlands?
Every product, theme and idea you find across our site is deliverable across the UK. This means towns and cities within the North of the UK can expect to see the exact same service and products as our friends down south do from our southern depot.
Where are you based?
To be in the best position (locationally) to deliver our brand of event service and equipment hire, the Fun Experts have depots based in the North West and South of the UK. These two depots, found in Preston (also home to our head office) and Bletchley, are perfectly placed to ensure that the whole of the country can benefit from our service. The Midlands is in the lucky position to be visited by Fun Experts from either (or both) of our depots. But you don't need to worry about how it all comes together, simply trust in our experience and knowledge as we deal with the logistics and deliver the best event for you.
Where can Sunshine Events deliver?
We get about as you can see, and though the UK is a big place, the Fun Experts can deliver anywhere (well, within reason of course) across the nation. The Midlands is covered by both of our depots and we often see ourselves hitting the streets of many of the towns and cities that make up this part of the nation. The Midlands of course is a wide space across the UK and we've had the pleasure of visiting many as the M6 and M1 cut right through, but here's just a few...
Birmingham
A home away from home, Birmingham is a fantastic city to host an event and we often find ourselves here. Whether providing the perfect introduction for new students at events for Birmingham University or capturing the attention of guests as you exhibit and promote your brand at the NEC (National Exhibition Centre), we love delivering to this city.
Warwickshire
With Stratford-upon-Avon found in this beautiful county, it makes sense we mention playwrite William Shakespeare, so that we can put emphasis on the PLAY! With many event taken place here, the Fun Experts always look forward to a visit to Warwickshire. Both Warwick itself and Leamington Spa have seen us attend events that have included Its A Knockout style Team Building events and some beautifully set Weddings.
Derby
Our North based Fun Experts have often found themselves travelling down the M6 or M1 and then cutting across the A roads to get in to the heart of Derbyshire. With our chariots of fun filled with our inflatables and funfair stalls, we've had the pleasure of supplying fun equipment hire for Fun Days and Team Building events to name a few.
Lincoln
As we look over to the east of the Midlands, the Lincolnshire area has been a literal home to a number of Fun Experts before their move up north or further down south. With events of every type taking place on a weekly, if not daily basis, we often find ourselves visiting thorughout every season, summer and winter (i.e Christmas). 
Leicester
For some reason it's the Rodeo Bull that often finds itself visiting Leicester, do you know why? Having revisited the whole of the Leicestershire area time and time again, no event is ever the same, even with our repeat customers wanting to bring something new each year. A trait we can happily offer with our variety of equipment.
What if my event isn't in the Midlands?
Then worry not, with Depots across the country, whether you're in the North or South and then East or West from there, our depots are perfectly placed so all can receive our 5 star service. The Fun Experts are her to wow you and your guests at your upcoming event, we look forward to the invite!
We had several events arranged with Fun Experts as part of an onsite engagement drive. The service & quality was excellent. I would definitely use them again!!
Lisa - The Very Group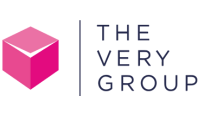 Our Tesco family fun day was fantastic! Staff were brilliant and very accommodating. We would definitely use you again
From all the staff at Tesco

The Experience we had due to The Fun Experts, was unforgettable.
Alfie - Blackburn College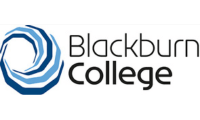 Great service pre and during the event - fully recommended vs other event companies
Sam - Tik Tok

Google always tries to choose the best event providers, and hiring The Fun Experts for a day was no exception.
Rachel - Google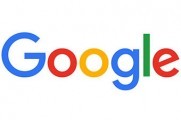 We LOVE The Fun Experts! The most incredible, professional and wonderful team!
Claire - Cash for Kids