Lighthouse Helter Skelter Slide
Lighthouse Helter Skelter Slide
The Lighthouse Helter Skelter Slide is the ultimate hire of funfair rides for your event, if you want to light up the faces of guests and bring true carnival feels.
Such an impressive site, both day and night, the Lighthouse Helter Skelter Slide takes the traditional funfair attraction to the next level.
Available to hire for your upcoming events, guests will be in awe of it's size and the amount of fun to be had climbing to the top, to slide back down, only to do it all again and again!
The Lighthouse Helter Skelter must be set up on level ground.
Equipment Size: 10.0m wide x 12.8m deep
Power: Generator Provided
Access Requirements: Please note that for access this piece of fun entertainment is transported on a 40 Tonne Articulated Lorry. Installation will take 7 hours. Removal is 6 hours.
Speak to a Fun Expert today to discuss the bespoke upgrade options available from additional equipment, branding, prizes, props and theming. As we own all our own equipment we have the flexibility to adapt equipment to suit your requirements.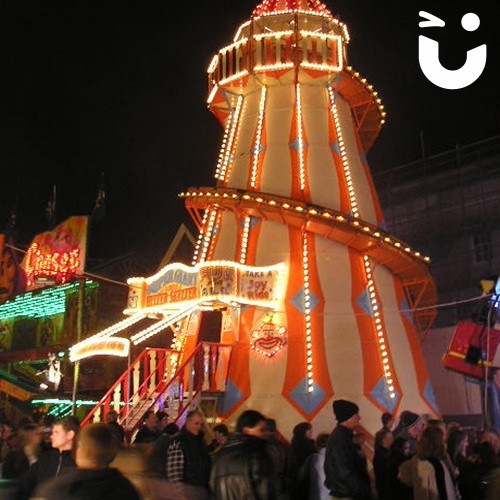 Lighthouse Helter Skelter Slide has been added to your Event Quote.
Close