Corporate Events Management
Understanding the needs of Corporate Events has seen our list of products grow and become defined by your unique requirements over the years. With a wealth of experience in the field of corporate event management and an array of equipment suitable to any event type, your guests could be enjoying themselves by:
All of this and so much more is perfect for entertaining your guests and inspiring communication, learning, teamwork or just pure, simple fun.
Read More
Whether it's the launch of a new product, exhibiting your brand or a conference to colleagues and fellow field experts, you find yourself wanting to stand out from the crowd. Drawing in guests and keeping them hooked is key to success and we have the extra ingredient that is sure to win over your guests.
Having supplied fun at events nationwide for over 10 years, our collection of equipment allows us to cater to corporate event types such as:
Ice Breakers / Energisers
And so much more...
Along with the equipment, come the Fun Experts. Each one offering the knowledge, expertise and personality from the initial enquiry to delivery of your event on the big day; you can guarantee the Fun Experts will be every bit a part of your event as the equipment you hire and the guests you invite.
Why book The Fun Experts?
To put it simple, the Fun Experts love what we do.  And we've been perfecting our service and product list for over a decade.
You can rest assured that you're in safe hands when you book with The Fun Experts.  Not only are we with you every step of the way through your booking process and the lead up to the event but everything you could possibly need in terms of risk assessments, Public Liability, safe and tested equipment of the highest quality - it's all here under one roof.
The decision now is what to add to your event and we have the perfect inspiration right here; speak to a Fun Expert and let's start this fun journey together.  You can also see some of the fun we've had over the years in our gallery.
Google always tries to choose the best event providers, and hiring The Fun Experts for a day was no exception.
Rachel - Google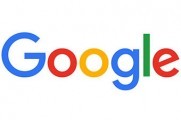 The Fun Experts were BRILLIANT! The staff were lovely and the equipment provided was fantastic. Thank you!
Kym Marsh - 40th Birthday Party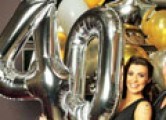 Our Tesco family fun day was fantastic! Staff were brilliant and very accommodating. We would definitely use you again
From all the staff at Tesco

Thank you The Fun Experts. The entertainment was a roaring success!
Jackie, Merlin Leisure Entertainments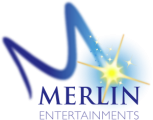 Thanks to all the Fun Experts, the day went without a hitch.
Brian - Arriva Bus

We LOVE The Fun Experts! The most incredible, professional and wonderful team!
Claire - Cash for Kids